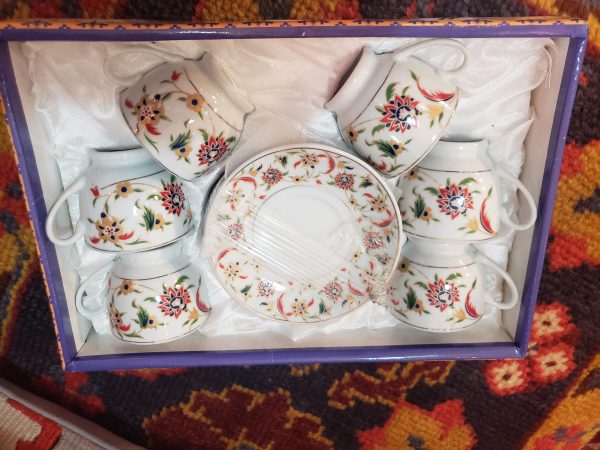 Miscellaneous. Coffee sets.
$95.00 Incl. GST
Description
Product Enquiry
Description
Porcelain Turkish coffee sets, beautiful painted.
Turkish coffee to go with sets.
We have many different gift items from Turkey.
Ceramics, Pestemal towels, Backgammon sets, Rummikub games, Coaster sets, Olive oil soaps,
mosaic tea-lite holders, granite coasters, copper coffee pots (Cezve), if there anything you want from Turkey we can get it.
Product Enquiry